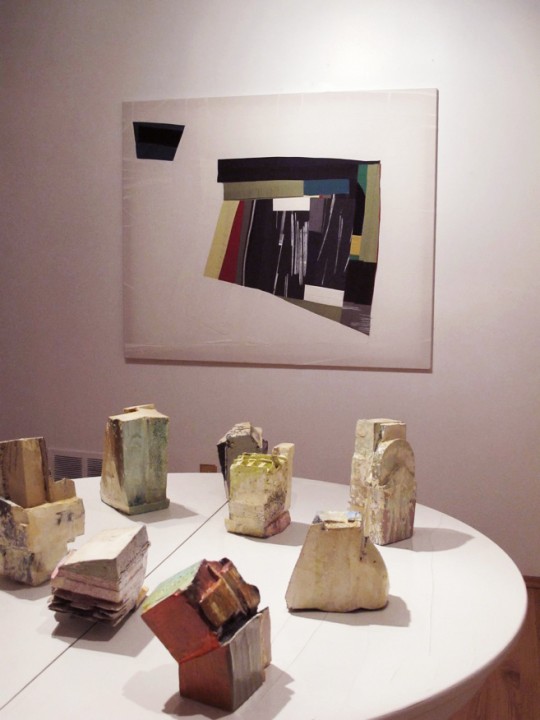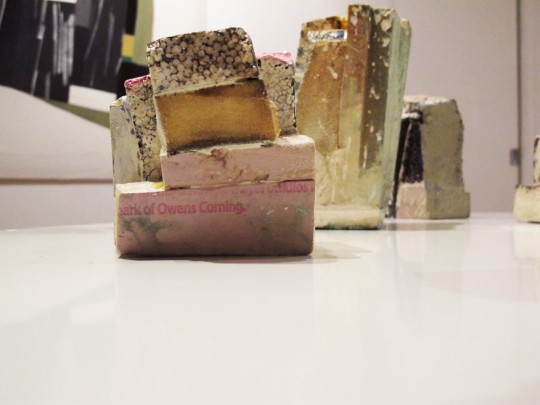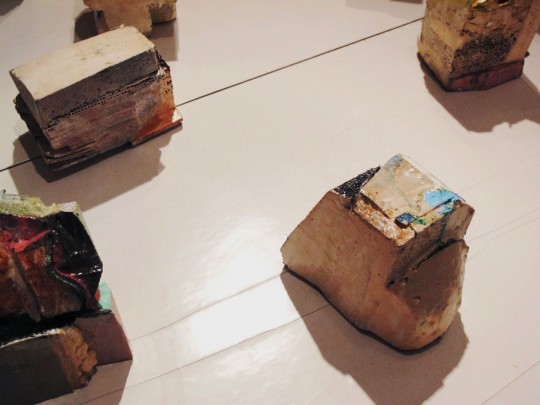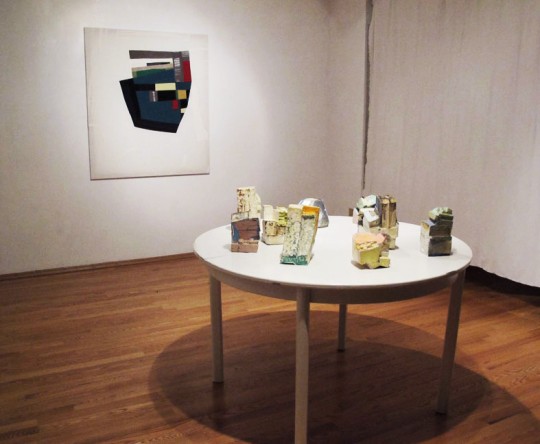 September 24 – October 15, 2011
Yactac Gallery
7206 Ontario Street
Vancouver, BC V5X 3B7
yactac.com
In the works of Jessica Bell and Kuh Del Rosario, the material language is utilized and exploited to create a visual narrative of process and exploration. Though Jessica Bell and Kuh Del Rosario's respective works differ in medium and genre, both set out in search of the new landscape. Utilizing colour as object, the painterly gesture is re-interpreted in various collections of utilitarian detritus. This use of domestic refuse then becomes the point in which the narrative comes alive; the imagery conjured from the tactile language that is present in our everyday.
Bell's patchworks of textile scraps reference topographical maps of the urban terrain. Utilizing fabrics of varying weight and pattern, Bell creates compositions of geometrical shapes that hover between the spheres of assemblage and painting. Lines are drawn with thread and tensions between material meet at the seams. Stretched over the frame of traditional painting, Bell urges us to question the act of painting and perhaps painting itself.
Del Rosario's prosaic sculptures are also constructed from salvaged materials, much of which are various foam such as styrofoam containers and scraps of insulation, are like geological samples of contemporary life. Soaked and blanketed in layers of colour, Del Rosario transforms negligible substances into pristine strata. The history inherent in the materials found in Del Rosario's sculptures are cultivated and manipulated to create a new narrative of stacks and piles of the modern totem.
Material Landscape features the unexpected but fittingly paired new works by Jessica Bell and Kuh Del Rosario. Chosen for the whimsical discourse between Bell's paintings and Del Rosario's sculptures, this exhibition highlights the strengths of both bodies of work and promises both visual and tactile stimulation.
Photographs by Jessica Bell