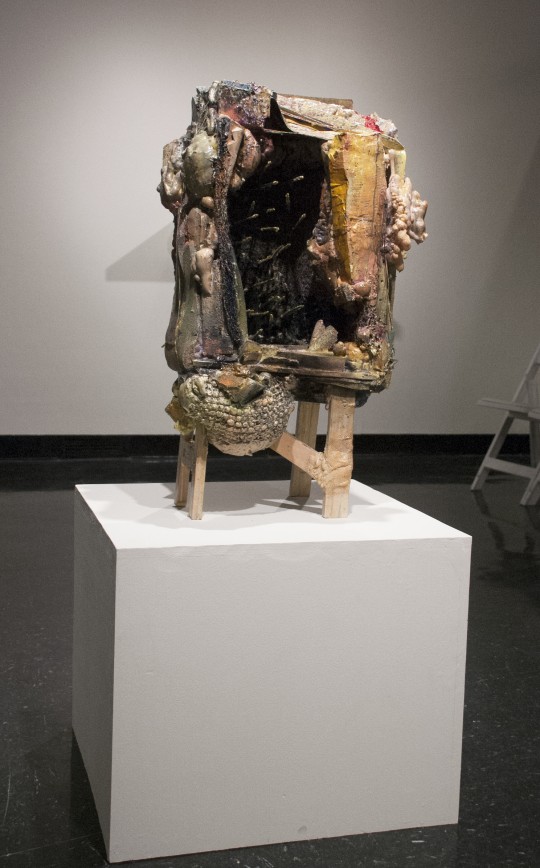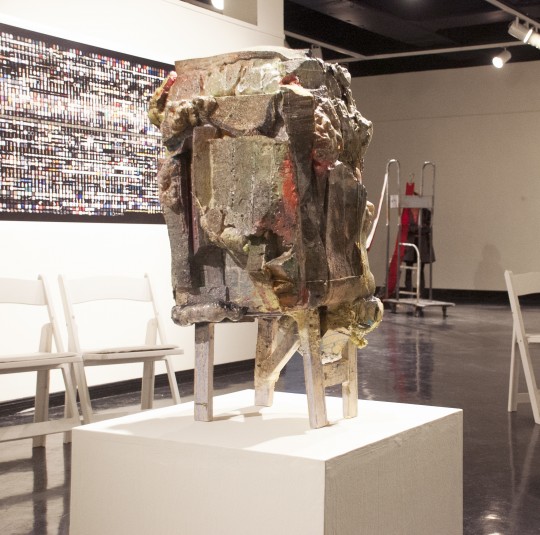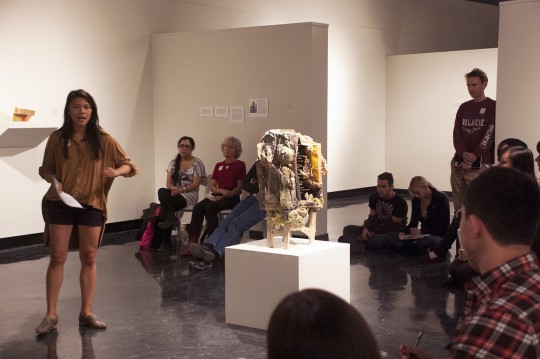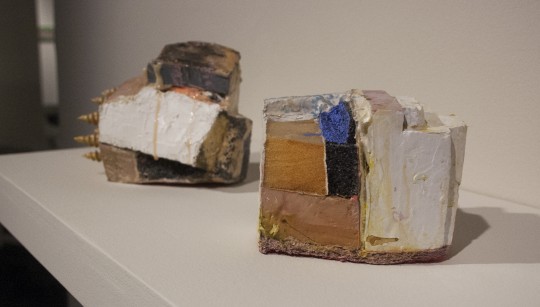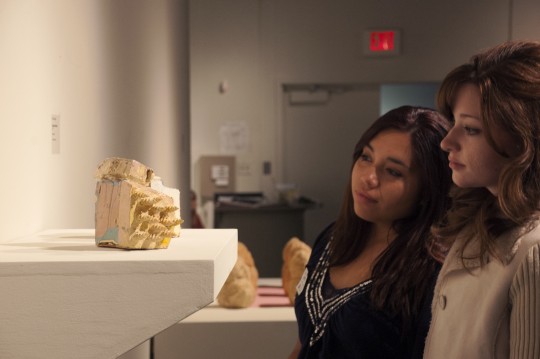 November 9, 2012 – January 11, 2013 
NMSU University Art Gallery 
1390 East University Avenue
Las Cruces, NM 88001 US
newscenter.nmsu.edu
Rematerialized included a group of eight contemporary artists from US and Canada, whose work focuses on the use of objects, performances, and spaces, recycled, reapplied, recast, recombined and re-contextualized from our everyday world. Participating artists were: Io Palmer, Assistant Professor at Washington State University, Pullman, WA., Paho Mann, Assistant Professor of Art at University of North Texas, Denton, TX, Heidi Schwegler, Associate Professor of Metals at Oregon College of Art and Craft, Portland, OR, Joe Casey Doyle, NMSU alum, Assistant Professor of Art and Design at University of Idaho, Moscow, ID, Angela Ellsworth, Associate Professor at Herberger Institute for Design and the Arts, Arizona State University, Tempe, AZ, Elizabeth Lundberg Morisette, independent artist living in Ft. Collins, CO, Tim Liddy, independent artist living in Kirkwood, MO, and Kuh del Rosario, indendent artist living in Vancouver, BC.
J. Casey Doyle / Angela Ellsworth / Tim Liddy / Paho Mann / Frances McKenzie / Elizabeth Morisette / Io Palmer / Kuh Del Rosario / Heidi Schwegler
Photographs by Ryan Romero.