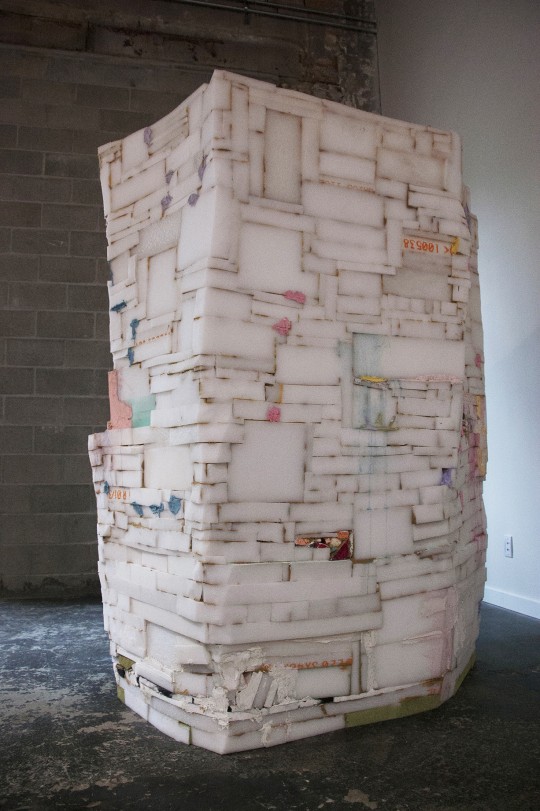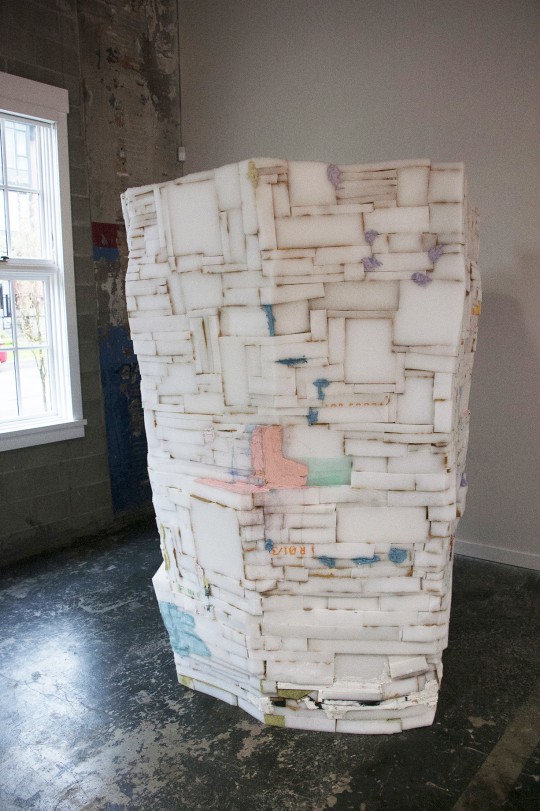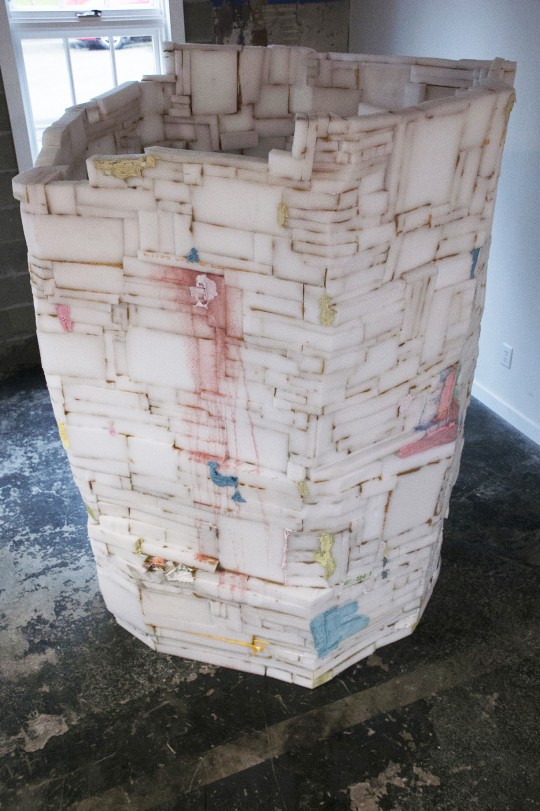 April 26 – May 24, 2013 
Opening Reception: Friday April 26, 2013 7-11PM 
Artist Talk: Saturday April 27, 2013 12-1PM
Black & Yellow Gallery 
257 E 7th Ave
Vancouver, BC 


Black & Yellow presents Reluctant Threshold Lover, an exhibition featuring works by Jessica Yeandle-Hignell and Kuh Del Rosario. Reluctant Threshold Lover as the name suggests, is about the transitional process; the point in which all possibilities converge. Both Yeandle-Hignell and Del Rosario play with this theme and have created a palpable experience in each of their sculptures.
For this exhibition, each artist has constructed a large-scale sculpture with similar dimensions of height and width. The aesthetic resemblance end there however, with both artists exercising their distinct sensibilities through their strikingly unique approach to sculpture. The minimal arrangement of the exhibition further distinguishes these differences as each sculpture function as both support and contradiction for the other.
Jessica Yeandle-Hignell's octagonal prism features eight fully functional doors which emulate the cardinal and intermediate directions (N, E, S, W, NE, NW, SE, SW).  Interaction with the prism can create an orienting or disorienting experience.  In both eastern and western esoteric traditions the eight sided octagon symbolizes cycles of regeneration and renewal. Made out of welded steel, this permeable structure acts as a threshold for personal transformation, but also directs and limits the possibilities of that transformation with its laws.
Kuh Del Rosario has constructed a wide column of layered white blocks. With no windows and doorways, the small room it designates, cannot be accessed. Only through the porousness of the material does light seep out, adding to the mystery of what's inside. From the tower's rudimentary construction, the viewer can experience a sense of the physicality invested in the process. But with no clear purpose to the work, the construction can be likened with committing oneself to a constant state of flux.
Jessica Yeandle-Hignell is a Vancouver-based artist, originally from Calgary, AB. Yeandle-Hignell graduated from the Alberta College of Art and Design, with a BFA in Drawing. She has since been involved in numerous projects in film production as well as extensive background illustrating for local publications. Yeandle-Hignell has exhibited extensively in Vancouver and Calgary, with notable exhibitons at Ivan Gallery, Redgate Gallery, and 151 Space. jessicayh.com
Kuh Del Rosario is a Vancouver based sculptor, originally from Calgary, AB. She graduated with a BFA in Painting at The Alberta College of Art and Design in 2003, and has since been working in a particular body of work that is concerned with the elements of the everyday. Del Rosario has exhibited in all over North America, and recently exhibited at the Positive/Negative Gallery (Vancouver, BC) and Avalanche! Contemporary Institute of Art. Upcoming projects include a solo exhibition at Truck Contemporary Art (Calgary, AB) as well as a summer residency program at Corbin Union Residency (Corbin, BC). kuhdelrosario.com